PREVIEW: WHAT BUSINESS LEADERS NEED TO KNOW ABOUT CYBERSECURITY IN 2022

One of our biggest takeaways from talking to other CEOs and executives is that many aren't aware of the explosion in cybersecurity threat frequency and severity that has taken place over the past few years. They may have IT staff in place to handle these threats, but no way of actually knowing if their defences are strong enough to withstand new challenges.
Many more still believe that their mid-size business isn't an attractive target for cyber attackers. They just aren't aware that smaller businesses are actually more attractive to cybercriminals for a variety of reasons we'll outline in this ebook.
CHAPTER 1: THE RISE OF THE CYBERCRIME GIG ECONOMY

Cybercrime used to be the domain of skilled hackers, and their attack capabilities were limited by their numbers and their individual capacity to carry out attacks. This is no longer true. An entire gig economy of cybercrime has arisen. Those skilled hackers are still active, but they're making money (and lots of it) by selling the tools that aspiring cybercriminals need to successfully attack individuals and businesses.
CHAPTER 2: HOW FORCED HYBRID WORK CREATED VULNERABLE BUSINESSES
Many mid-size businesses used to be able to manage IT in-house when their whole staff was in-house, but as the complexity and sophistication of cyberattacks increase, that's quickly becoming a thing of the past. Organizations having to quickly adjust to support a work-from-home environment created a feeding frenzy for bad actors.
CHAPTER 3: THE GREAT RESIGNATION'S IMPACT ON CYBERSECURITY
Specialized IT talent is becoming harder and harder to find, as well as financially out of reach for most non-enterprise businesses. And now, we've reached a tipping point. The cost and difficulty of recruiting IT resources, combined with the inevitable gaps in security posture created by a forced adjustment to hybrid work, leaves organizations vulnerable at a time when cyberattacks are increasingly frequent.
CHAPTER 4: WHY CYBERSECURITY INSURANCE PREMIUMS HAVE SKYROCKETED
For every dollar that was collected in cyber insurance in 2020, about 73 cents was paid out in claims. Normal insurance loss ratios across all industries typically fall in the 40-60% range. Premiums are skyrocketing because the frequency and cost of cyberattacks are rising each year. Fortunately, CEOs can take proactive steps to protect their businesses.
CHAPTER 5: BUILDING THE BUSINESS CASE FOR AN OUTSOURCED SECURITY OPERATIONS CENTRE
The fact of the matter is that most mid-sized businesses can't survive the devastating financial and reputational consequences of a serious breach — and yet, SMBs continue to leave their cybersecurity doors unlocked, waiting for a cyberattacker to walk in and ransack their business.
---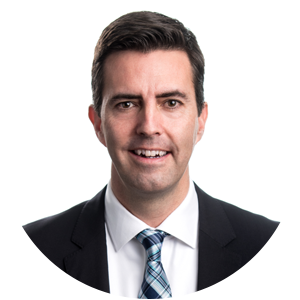 About the Author
Chris Johnston, CEO, Bulletproof
Chris Johnston, Chief Executive Officer at Bulletproof, is responsible for leading a top-notch team that delivers transformative solutions to help organizations across Canada and the globe achieve more, securely.
A proven leader with twenty-five years of experience, Chris has held technical operations, sales, and management roles across several industries. His entrepreneurial spirit and his passion for serving customers have been constant tenants throughout his career.