Those third-party cybersecurity experts who have moved from a "Best-of-Breed" to a "Best-of-Platform" approach (including Bulletproof), have taken a step back to view an organization's IT security needs holistically. Using a modern, natively integrated platform approach to security still relies on human cybersecurity expertise, but with the benefits of automation to ensure complete end-to-end coverage to mitigate attacks.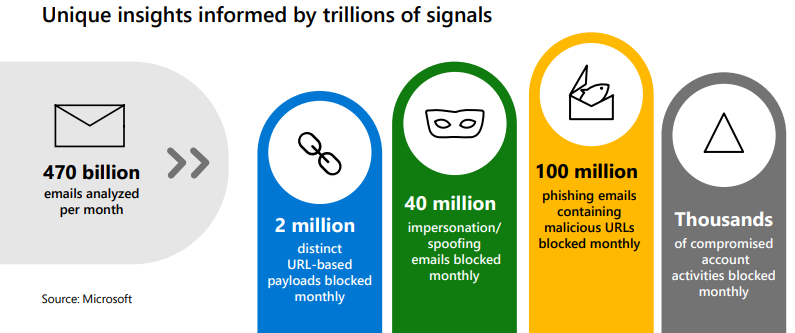 By outsourcing to a trusted team of IT experts who use a Best-of-Platform approach to cybersecurity, you'll greatly reduce your risk of a cyberattack while increasing ROI.

Bulletproof uses a "Best-of-Platform" approach with Microsoft's Security platform to fully integrate and defend your network against cyberthreats such as ransomware attacks, BEC, data breaches, supply-chain attacks, and other types of malware.
As the 2021 Microsoft Global Security Partner of the Year, Bulletproof is happy to discuss how our cybersecurity expertise can be used to mitigate the risk of a cyberattack on your network. Contact us to get started with a personalized security assessment.